Dare To Unpack Your Dreams
Early this morning, I read a very inspiring story from Joel Osteen's book, "Starting Your Best Life Now(A Guide For New Adventures and Stages On Your Journey)," and decided I would share this story with you. Here it is:
"From the time she was a little girl, Tara Holland dreamed of becoming Miss America. After two years as runner-up in the Miss Florida pageant, she was tempted to give up, but she chose instead to focus on her goal. She rented videos of every pageant she could find and watched over and over again. As Tara watched each young woman crowned a winner, she pictured herself receiving the crown and walking down the runway in victory.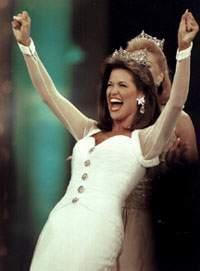 So when Tara was crowned Miss America in 1997, taking that long walk down the runway came as natural to her as breathing. Afterward, a reporter asked her if she was nervous about being on television, in front of millions, accepting her crown. "No," she said, "I wasn't nervous at all. You see, I had walked down that runway thousands of times before." She was simply living out the dream she had practiced so many times in her mind." – Page 15
Growing up, there were things you wanted to achieve in life. You had dreams and had a vision of what your perfect life would look like. However, along the way, life happened and beat you up so much that you forgot those dreams. It's a new year and time for you to unpack those dreams. Take them off the shelves, dust them off and pursue them again. Your dreams can become a reality if you don't quit. It's time to dream again. You have immense potential and can achieve all you created to achieve, if you apply yourself and believe that all things are possible.
For most of you, there is usually that temptation to hesitate when you think about your dreams. You probably see and describe yourself in terms of past experiences or present limitations or perhaps you see yourself more in terms of losing or just surviving rather than fulfilling your dreams.
Unpack your dreams, my friend. It's time to enlarge your vision. This year can be the greatest year of your life, if you decide to get in alignment with your dreams so you can start to see them come to pass. Do no allow your own wrong thinking to derail you from your mission of accomplishing your goals and dreams. There is nothing that is impossible. It's usually only impossible in your mind. Let me tell you this…If someone has accomplished what you're trying to accomplish, then it's possible that you can accomplish it as well. Get a role model and learn from him or her. That's the secret.
[VIDEO] How To Live Your Dreams
Did This Blog Post Help You? If so, I would greatly appreciate if you commented below and shared on Facebook and Twitter.
Regards,
Etieno Etuk
donnylem@gmail.com
Skype: donnylem
Call Me: 281-560-3872
PS: If you would like to know how to develop the right disciplines required to succeed in your life and business, 

click here

!