Simple Things You Need To Know To Succeed In Business
Was just reading an article from Success Magazine where Donald Trump(co-author of the book "Why We Want You To Be Rich") talked about some things successful people need to know. It was quite insightful and I took some notes which I'm going to share with you here today.
To be successful in business, you don't just need business acumen. You need integrity. This is something that's quite important and will carry you forward in the business world. It's as simple as keeping your word, or in other cases, remembering what your words were. Your actions and words eventually will point you toward having a reputation for having integrity or not having
integrity. Having integrity means being totally honest and truthful in every part of your life. To ensure your success and happiness in life more than anything else you can ever do, you need to make the commitment to become a totally honest person.
An important skill you need to develop is the art of negotiation. The best negotiation is one where both sides win. When negotiating, you want it to be a win-win for the parties involved. You may have to compromise. This can be achieved through carefully listening to what the other party or parties are really saying. When you actively listen, you will see results that work for you and your business.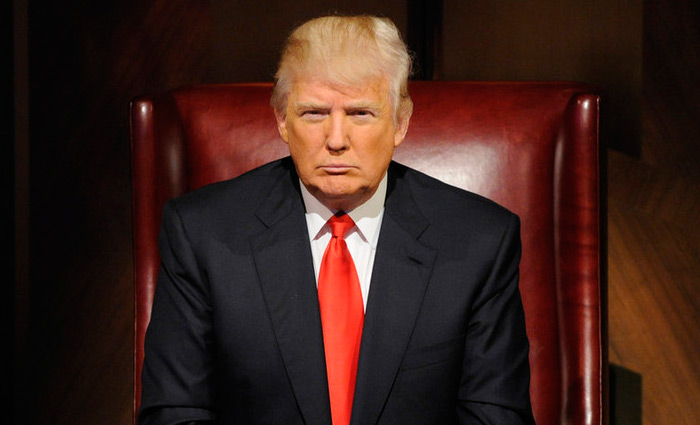 In the article, Donald Trump talks about the importance of passion. He says that if you don't love what you're doing, your margin for success is significantly reduced, and tough times will be much tougher to get through. Passion is what gives you the resiliency that is necessary to achieve great things.
To be successful in business, you cannot afford to give up. You have to keep going and moving forward. It doesn't matter what's happening around you or to you, be sure to stay the course. You have to develop an indomitable will if you want to achieve success. Refuse to give up or give in. Being steadfast in your intentions to succeed can reap great results. Also, display a certain level of tenacity. Being tenacious will make you indomitable in the long run.
Also, pay attention to things that are happening around you, as well as things that are happening globally. Be more alert, more careful and more empathetic than ever.
It is important to know that success carries some level of responsibility. Take 100% responsibility for whatever results you have created in your life. Realize that you can change the results that you have achieved up to this point and that you and you alone are responsible for creating the success you desire. Know that you can be topped and that you can be toppled over. If you keep that in mind, it will guarantee that you are in your best form for competition with others in your field of business. Even if you are the top gun in your business, pretend that you are the underdog. It will improve your insights as well as your vision for the future.
Feel free to share this if you got value and you wanna help someone else out.
Did This Help You? If so, I would greatly appreciate it if you commented below and shared on Facebook
Etieno Etuk
Skype: donnylem
"I Teach You the Mindset & Marketing Strategies to Make A Lot More Money and Follow Your Dreams!"
PS: Free 10 Day Online Recruiting Bootcamp Teaches you How to Recruit Using the Internet, Click Here for Access
If you enjoyed this post on Simple Things You Need  To Know To Succeed In Business, retweet and comment please.